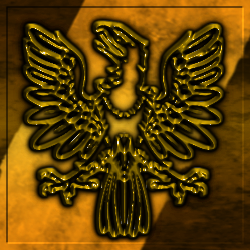 Hawke Company proudly presents its first official Guild Wars 2 Competition!



This is YOUR chance to win a

free copy of Guild Wars 2

with

Beta Acess

depending on your region!

That's right, we are giving away a fully legit copy of Guild Wars 2 to whoever wins our little tournament. Participating is easy - simply

register

on

our website

and send a private message to either Deathstar or Griff with your contribution.

But what

is

a contribution?
It's what

you

choose it to be! The key directive:

Be creative!


Write us a story, sing us a song or create some artwork - there are no boundaries to what can be handed in. We will judge all material, no matter what form, equally. The most creative and/or funniest will be showcased on our website and receive the grand price!
Tip: Bonus points for anyone who references our guild or its lore in his/her work!

We hope for many, many pieces of work to be shared with us, do not miss this chance!

The competition will close on the

30th of June

,

20 GMT

, no more entries will be accepted afterwards.
The winner will be announced on the

6th of July

,

20 GMT

, on both our website and this thread!

Notes:
Current members of the guild are exempt from ongoing contests.
Contributed work may be published on our website or on our forums.
Whether the winner is given a digital or a boxed edition will depend on his/her region.
---
Dear community,

we are still accepting new entries for this competition! The deadline is Saturday, the 30th of June - THIS month! Do not miss this chance - read the OP and head straight over to our website to participate!
---
The end of the competition is drawing near, be sure to submit your entry for a chance to win. The deadline is Saturday, the 30th of June.
---
Hello dear forumites,

this is Deathstar, Captain of Hawke Company. Bumping this thread one more time before we are not accepting any more entries! The deadline for new submissions is Sunday, 20:00 GMT. That's right, THIS Sunday!

Two more days to come up with something!

Deathstar
---
Our competition has officially ended and we are happy to announce the winner:
Zohar
from Finland!
We had some great contributions and a good time reviewing them, thank you all for being a part of this. For additional coverage, the winning contribution and the runnerups, check out our
Website
!
Also: Stay tuned! We have more contests planned for the future, possibly with more than just one price!
---
Return to Community News & Events
Who is online
Users browsing this forum: No registered users and 1 guest