So, what did everyone's characters look like in the beta? I'm not really gonna write for a long time here, so I'll jsut post a picture of my so very dandy charr.
I take pride in my writing. Also, my legs, but that's irrelevant.
---
http://twitpic.com/9exx62
Check the full image out
From left to right, Kookie, Align, Baka and Peter
Streamer and Community Manager @ guildwars2live.com
---
http://imgur.com/a/dRdiG
Hi-Res Screenshots by me Kazarko
Kazarko~
---
Me in Divinity's Reach in Scholar outfit
http://imageshack.us/f/23/gw003ye.jpg/
---
---
Gir Doomsong, climber of places.
---
Posts: 5
Joined: Wed Apr 25, 2012 4:10 pm
Location: Minnesota
Hanging out in Divinity's Reach.
Normal look.
Olaf the Babyfaced.
About to be eaten.
---
Took a new portrait of this so very dandy Charr Mesmer, and took the freedom to edit the image to my liking. Nothing major, just some blur here and a bit of contrast there. Apologies for the darkness of the image.
I take pride in my writing. Also, my legs, but that's irrelevant.
---
You might wanna scale your screenshots or post links Tuomir.
Other than that, I finally remembered myself thatthere is a screencap option this stresstest. Which in fact didn't feel as much as a stresstest at all (lagging like 3-4 times and that's it?). Note that my pc is bitchy with the game as my laptop is half broken..ish. I only crashed once, though
So here is my character:
I had alot of fun doing the random stuff. Like a nice game of "keg-darting" in the monastery. You can see Zeez' amazing triple twenty throwing arm in action: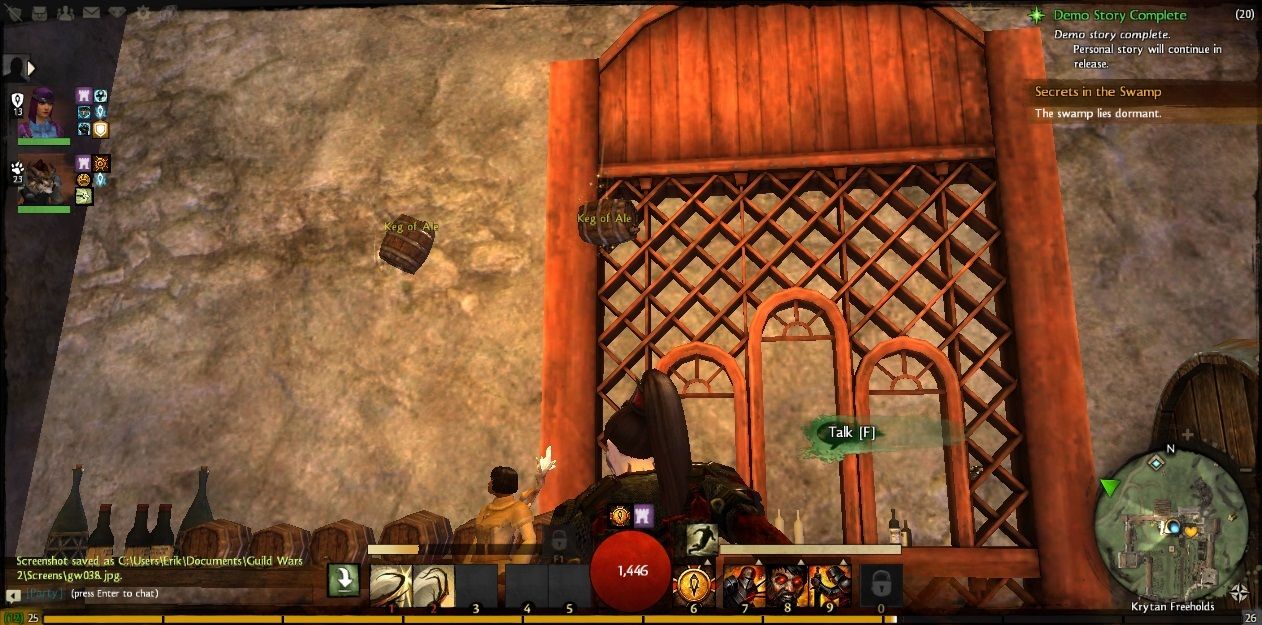 As well as noticing that my axe is in fact a clockwork axe ( I got it in the first beta weekend event.) that retracts itself when sheathed, which is pretty awesome: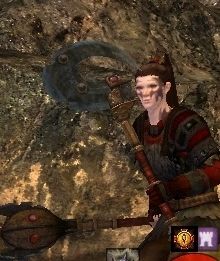 ---
Posts: 1
Joined: Thu May 17, 2012 6:27 pm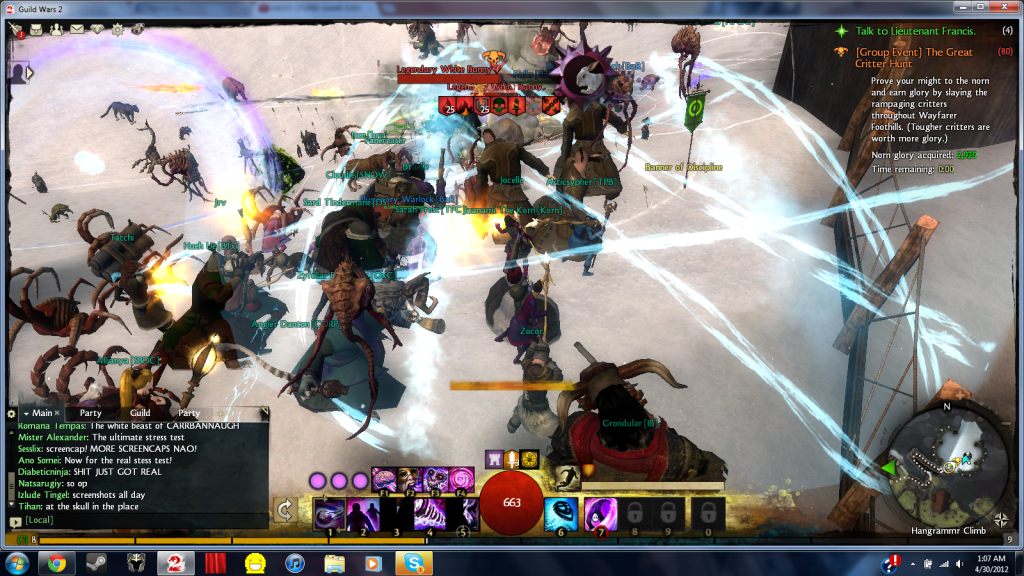 Her name was Baiks. I had a bunch of other characters but I didn't take their pictures.
Blink and Chaos storm were my favorites.
withdrawal
---
Who is online
Users browsing this forum: No registered users and 1 guest