The Hawke Company is recruiting!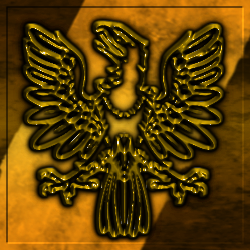 www.

HawkeCompany

.com

In early March 2012, a small community of friends from all across Europe decided to unite once more under a new banner - and under a new game. Not all of them used to play the first Guild Wars, but they all shared one trait: Rampant excitement about the upcoming sequel! Old bounds were reforged, new ones created and they all worked together to create something from scratch - the

Hawke Company

was born, stronger than ever!

Now we are looking for people to join our community!



What we are



We are a humble community of people who enjoy socialising and playing games together, this is as simple as it gets!



What we will be



Our company is looking to become a well-established member of the Guild Wars 2-community, as well as a successful competetor in both PvE and PvP.



What we stand for



In Hawke Company, we believe in the individuality of our members. While we are looking for new souls to join our ranks we do not wish to become the largest guild on our server, which is why we employ a certain standard when deciding on new members (see "Join Requirements").
We stand for a mature and friendly environment where our members come first.



What we offer



We offer an experienced "full-time admins" staff in command, who will provide all the ressources needed to be a successful community - our own Website with forums and our very own Teamspeak3-server with 32 slots!
Our guild features a complete

Constitution

, which was specifically written to allow a clear insight on how our guild is run.
We bring you a chance to join a fun and unique international selection of members, who would love to welcome you in their midst! We want

you

to feel like being a part of something instead of merely tagging along!



What we are looking for



We are looking for loyal and active members for our growing guild, who would like to accompany us through the period of waiting for Guild Wars 2 to actually be released. We are looking for more people to socialise and have fun with, to fill our brand-new forums with life and, ultimately, to roam the lands of Guild Wars 2 with!



Join criteria




You must be at least 16 years old
You must register on our page and submit an application
You must use Teamspeak (Microphone not mandatory)
You must adhere to our rules (§1 of our constitution)



Join us!



Does any of this sound like something you are looking for? Is the aforementioned criteria not a problem for you?
If so, head straight over to our website at www.HawkeCompany.com, register with your Email-adress and fill out our simple application form ("Join Us!")! We hope to hear from you soon!



How you can reach us



Questions? Suggestions? Need to talk?

You can reach us by either submitting a ticket through our website's contact form ("

Contact Us!

") or by talking to us on our Teamspeak3 Server with the following IP:

78.111.226.231:8782



We in Hawke Company are looking forward to welcome new additions to our guild!

Kind regards,

Griff, Lieutenant of the Hawke Company
---
Hello everyone,
I thought I might as well introduce myself as well. I am Deathstar, Captain and Leader of Hawke Company. My second, Griff and I have worked hard to present you what we have now and we're hoping for many more new faces to see!
As a special bonus, here's some background we wrote up:
Ascalon Vanguard
The Ascalon Vanguard were an elite force under the command of Prince Rurik. They were completely independent of the financing and influence of the king, and were small but very powerful and strong. In their latter years , the Ascalon Vanguard turned on the offensive, instead of the defensive style of the usual Ascalon Army.
Many of the Vanguard members followed Rurik through the Shiverpeak Mountains with other Ascalonians, though not all of them did. The Ebon Vanguard, an off-shoot of the Ascalon Vanguard, remained behind Charr lines under Captain Langmar's command.
Ebon Vanguard
After Rurik left for Kryta, Captain Langmar took over the vanguard and was sent north in order to strike at the occupying charr from behind enemy lines. Under the leadership of Langmar, the unit was renamed to the Ebon Vanguard due to recruiting and having its ranks swell with former prisoners of the charr, which in turned made them no longer being a part of the Ascalon army. Their earliest known mention under the new name was eight years after the Searing. During their operations, they were positioned at the still mysterious Eye of the North.
They participated in the downfall of the Great Destroyer and thus helped delay the awakening of Primordus. In fighting the Great Destroyer, they temporarily put aside their differences with the charr and freed the revolutionary Pyre Fierceshot, in doing so beginning the long revolution that would eventually see the downfall of the Shaman caste.
In 1079 AE, Captain Langmar and the Ebon Falcons aided the Shining Blade and Salma in defeating the White Mantle during the Krytan Civil War. She left Gwen in charge, who took leadership after Langmar's death during the war.
The Hawke Company
The Hawke Company was formed after a disagreement between the Lieutenants Gwen Thackeray and Vincent Hales over who would take over running the Vanguard when Captain Langmar died.
Lieutenant Hales, taking a selection of loyal supporters and those who were in the Vanguard just for the fighting or the honour, split off from those who were in solely for their personal hatred against the Charr and formed the Hawke Company, drawing inspiration from the great Hawke Gate in the city of Ebonhawke, the company set off, the black Hawk on their banners, in search for glory. Now in charge of his own force, Hales promoted himself to the rank of Captain and noone ever questioned him about it.
In the years following their forming, the company left the area around Ebonhawke travelling to distant lands fighting in a series of civil wars and battles for the promise of fame and loot. Captain Hales soon started allowing other races to join the company, even the Charr, so long as they swore loyalty to their new leader.
Many Captains have left and fallen in battle since their forming but the Company still stays strong with the new tensions brewing many are flocking back to the banner of the Hawke and under their new leader, Captain Sophie, things are looking profitable.
---
Hello everyone, it is time for a small update. We are very pleased to almost have hit the 20-members-mark! With a steady influx of new members from all across the world we are looking forward to welcome even more unique additions to our roster. Easter is on our doorstep now and so is the grand opening of the pre-order-phase for Guild Wars 2. We all hope you are as excited about this as we are, so take some time to spend the holidays with your families and do not forget to check out our always improving website at
http://www.HawkeCompany.com/
!
---
We have now reached and overshot the 20-members-mark and I am very proud to announce the soon-to-come opening of our very own Minecraft-server!

While we wait for the first pre-order-events, we spend our time playing a broad selection of different games. Come and join the fun!
---
Greetings everyone!
As you all know, the beta event is coming closer each day, it is actually less than one week now until we will be able to play together for the first time. To shorten these days even further, we now have a very own Minecraft server as well!
Our numbers have increased as well, we now are more than 20 players waiting together for the grand opening! If you would like to be a part of our lovely companionship, head over to our website at
www.HawkeCompany.com
and post an application through the "Join Us!" section!
We also appreciate company on our Teamspeak-server at 78.111.226.231:8782!
---
Dear community,
together with our newest members we are now counting the last hours until the beta finally begins. In anticipation for this big event we have already decided for
Gandara
as our homeworld for this weekend.
If you are still looking for a guild to spend these events and, of course, the final game with, consider our friendly group of players from all across Europe!
Hopefully, we will see you tonight on Gandara!
---
Hello and a happy, belated International Workers' Day to those of you who celebrate it!
It is time for an update again and I am happy to announce that things are going splendidly. Just now we have elections running to choose some more officers to fill our ranks with and the reception has been tremendous! Everyone in Hawke Company is still very excited after getting to play the Beta last week and we are all looking forward to the next event, which just cannot be soon enough.
Have you played the beta? Did you find playing it alone to be boring and uneventful? Give Hawke Company a shot and check us out on
www.HawkeCompany.com
!
---
It's time for our weekly update, I am proud to say that our steady influx of new members has now made us reach the 40-members-mark!
We're always happy to welcome new people into our community, especially now, after the last event , stress test and when more pre-order events are drawing closer.
As always you can find us at
www.HawkeCompany.com
Griff
---
It's time for our weekly update ( When i write them), i'm glad to say that we know have over 40 members and as always we are looking for more, we are a friendly community who play a collection of games together. We have a large teamspeak server, our own minecraft server and of course a active and friendly community. If this sound's like your guild head over to our website and have a look around.
We're always happy to welcome new people into our community, especially now, after the last event , stress test and when more pre-order events are drawing closer. Not long till the next event.
As always you can find us at
www.HawkeCompany.com
Griff
Lieutenant of Hawke Company
---
The second big Beta Weekend is finally here and we in Hawke Company are looking forward to breathe in even more of the experience than we did last time.
Playing together is the most enjoyable way to play, which is why we continue to invite people to join our community and prepare for the next events as well as the release.
On this note, we would also like to mention our
Grand Competition
- we are giving away a
free copy of Guild Wars 2
! The ultimate chance for those of you who still have not gotten around to buying it yet.
Have fun playing the beta - and if you are not in have fun watching the football European Championships starting this weekend!
---
Who is online
Users browsing this forum: No registered users and 1 guest